Don't just interview, get the job! The Psychology of Interviewing


Need to find a job Right Now? Think you might lose your job?
The Recession continues to claim victims, leaving hard-working good people struggling. According the U.S. Dept. of Labor, the unemployment rate in California is climbing, reaching nearly 12% this summer.
Are you even getting interviews or Call Backs?
If you do, you need to make the interview count. This is your one chance. Today employers may have hundreds or thousands of applicants for one position.
The Recession—Make opportunities, and make them count
In today's hiring market you will be competing against a long line of qualified applicants. If the competition scares you, it should. Many of the people in line are focused and set on being the person who gets the job.
If you don't stand apart you will not be hired, and you will waste more time and money in the process. Interviewing is a skill that requires practice.
The good news is, by taking action and doing something different, you are already distinguishing yourself as someone who is serious about being hired!! Did you Know? Job openings in the U.S. this summer were as high 2.6 million.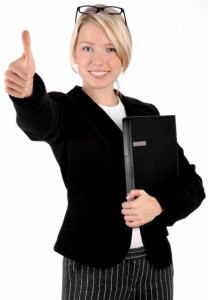 Fuel Centers—Career Help "Interviewing Skills" (Series 1)
Your Instructor: Dr. Camu of Fuel Treatment Center at Carlsbad, has conducted nearly 4,000 psychological profiles for highly successful individuals and is known for work on popular reality television shows including Wife Swap, Game Quest, Divas-Beautiful Monsters, and Baby Borrowers.
This course provides valuable tools:
Behaviors that can impress your potential employer—you might be surprised
Stating your strengths
What employers want
Being yourself, the real benefits and real costs
Knowing what you can control
Sabotaging behaviors—actions that are certain to ruin your chances
REGISTER NOW! (To maximize learning, Groups are small & Always Fill Quickly!)
Mondays, 6:30-8:00 p.m. Carlsbad Office
$49.00 "Interviewing Skills—the Psychology of Interviewing" (series 1)
You've got nothing to lose—Fuel offers a full money back guarantee for six months for those who register at least two weeks early.
To secure your seat Call or Email Fuel at: info@fuelforemotionalhealth.com
1.760.828.FUEL (3835) Anxiety Specialists-Carlsbad and Foothill Ranch, CA.