Services Just for the Military
PTSD, Combat Stress, Relationship Problems, Alcohol and Drug Abuse, Anger, Fear, Insomnia

Want help but afraid for your career?
Your service to the country brings with it demands that challenge the human body and psyche to maximum limits. Before you can do your job or care for others, you must take care of yourself.
Relationship problems?
Sleepless nights?
Drugs and Alcohol?
Intrusive images?
Confusing feelings?
These can be common problems—statistics reveal that 30% of U.S. troops returning home from service will develop serious mental health problems within 3 to 4 months. Many others may face challenges readjusting to daily life. Fuel Centers-Carlsbad has experts that can help. We are pleased to provide service to military men and women and families, and we will adjust our fees to meet your financial needs.
Think people don't understand? You're right.
Your military job is not normal to civilians. You operate under an entirely separate set of rules—until you get home. The mental and emotional shift necessary to bridge these two worlds can be overwhelming.
I can't afford a mark on my record. I'm strong, I will work this out on my own…
Maybe. But the extensive pressures placed upon you are unusual. Dominating hierarchies, loss of free will, moral conflicts, even trauma may be a part of your daily life. Knowing when to get help might just be a sign of strength.
Working with Fuel Centers-Anxiety Experts, Carlsbad—We Can Help.
Rapid Relief— many individuals experience relief from stress and anxiety early into therapy. Fuel center doctors and therapists provide you with tools you can use in the moment, to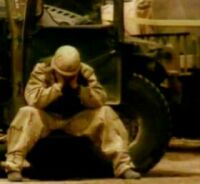 help you feel better. Learning just a few skills may provide incredible relief, helping you sleep, feel confident, in control, and relaxed.
Long Term Benefits— some clients want permanent solutions and choose to go further and face the real source of their discomfort. For example, you may have felt "tightly wound" or "hard on yourself" before you even joined the military, only to have your service exacerbate problems, including romantic or family relationships. Many people find convenient excuses for a while, but when problems resurface again and again there is a reason.
Fees/Cost
For all Military personnel and families, fees will be individualized based upon your financial circumstances
Call to learn more or schedule an appointment today
1-760-828-FUEL (3835) Anxiety Specialists-Carlsbad and Foothill Ranch, CA
or Email Fuel at: info@fuelforemotionalhealth.com